Ever wondered? Why do some people look older than they actually are? Why do some people start having wrinkles too early? and why do you get 2 coloured skin on your forehead and your arms? Did you know that day to day stress caused by office and competition in your career is actually a leading cause for skin-related issues? 
Know Your Skin – For A Better Skincare Routine
Have you counted skincare as your daily routine in your New Year's resolution? Then, most probably, you have made the most important and useful goal to achieve. Before we skin on the good part, we must understand what should not be done while skincare that can ruin your skin. Let's begin.
What problems can your skin face if you use low-quality cosmetic products on your face?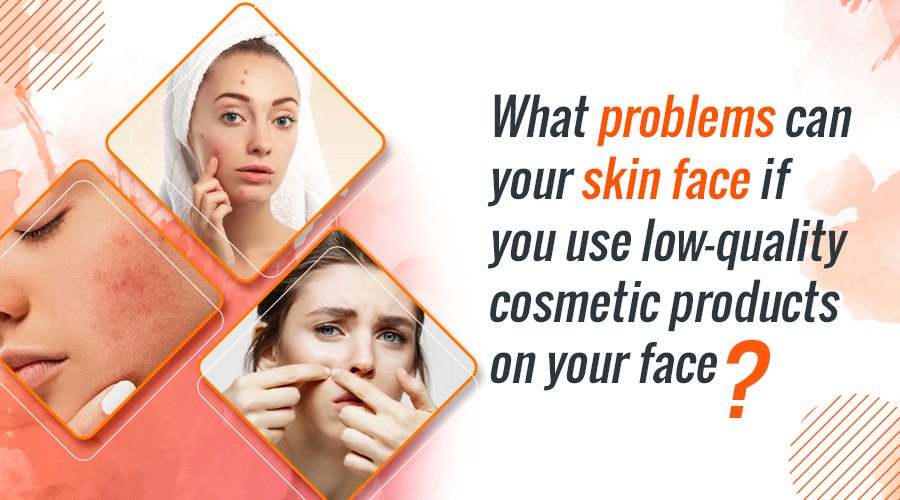 Although we use beauty products to look glamorous and pretty, it is not always sure that the product that you are using is safe on your skin. The most common complaint is having rashes and facial itching.
Substandard quality, grade, harmful compositions can result in discolouration of skin, allergies, texture alteration or permanent damage to the skin or hair. 
Paraben is the most commonly used ingredient that is the most harmful for your skin. It increases the chance of cancer. 
When a quality check is not done on a product and just chemicals are added for marketing, skincare products do more harm than good. They can also cause:
Excessive dryness

Peeling

The skin may become more oily
If you have faced these problems earlier, you are not the only one. Continue reading to know more. 
How many people face skincare problems? 
In an article published in the Indian Dermatology Online Journal, it is researched that, Skin disease is a common problem affecting up to 60% of India's population. In a Dermatologist's visit to a campaign in Delhi, many people came for a check-up. 
Most patients (59.4%) were young (20–40 year age group) with almost equal male and females. Patients less than 20 years were 22 (21.8%), whereas 19 (18.8%) patients were more than 40 years of age. Among the patients seen, 69.3% had sought dermatological consultation for the first time, whereas 30.7% of patients had already consulted a physician and wanted to have a second consultation.
The Indian population is gradually understanding the need for skincare. 
The Indian skincare products market size was valued at $2,478.4 million in 2017 and is projected to reach $5,033.7 million by 2027, registering a CAGR of 9.5% from 2021 to 2027.
So, once you get an idea of how important it is to give your skin love and care, we can now define skincare and learn what should be done to keep your skin healthy and beautiful.
Skincare: Your Me-Time.
Skin is the largest organ of our body. It plays the most important role in protecting your inner and precious organs. Hence it requires your utmost attention and protection. Most importantly: Your Love. Hence, you can call your me-time with skin as Skincare. 
You cannot slow down the process of aging but if you take proper care of your skin, you can delay the process. Fine lines, wrinkles, sun damage, dark spots, acne and what not. Not only that, but young people are also at risk due to excessive exposure to radiation caused by instruments around us. All these minor and major problems can be effectively managed once you use the right ingredient while knowing your skin type.
How to find out your skin type quickly?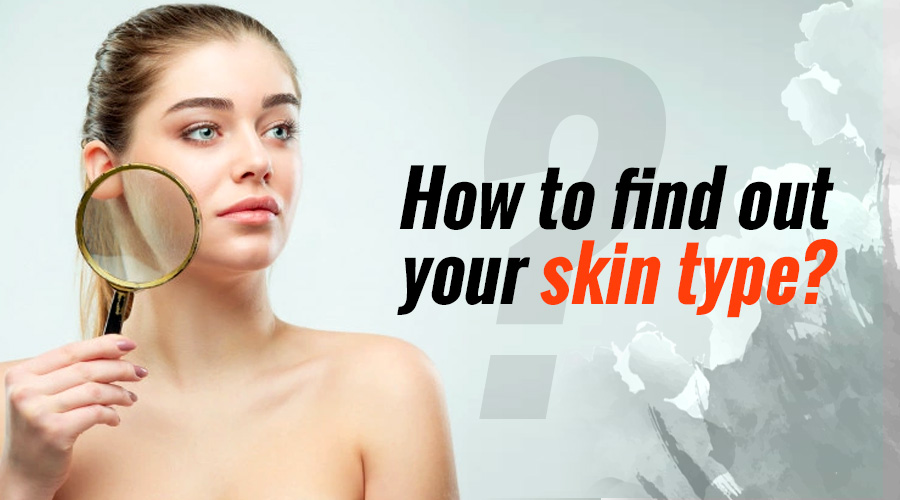 You can figure out your skin type with a small test:
Firstly, take a shower and observe the skin of your face after some time without applying any products.
If it gets a little greasy or shiny, it is possible that you have oily skin.

If it feels dry or flaky, your skin is dry.

If you see dry skin on your cheeks and oily skin on the forehead, nose and Chin you may have combination skin.

If your skin falls in none of these categories, you are considered to have normal skin.

Another category is sensitive skin. It is when your skin gets irritated by using certain products. You can have any skin type while having sensitive skin. Sensitive skin requires some extra care.
Once you have known your skin type, it will help you choose what products you can use for your skincare. Being an Indian, you will never go wrong if you trust Ayurveda. Let's find some interesting facts about Ayurveda.
Ayurveda
Ayurveda is one of the world's oldest holistic (whole-body healing) systems. Ayurveda evolved more than 3,000 years ago in India.

Once again, Ayurveda has started gaining importance in the modern world. It is widely used in the beauty, health and wellness sector.

Whole range of skincare products and cosmetics were formed in ancient India based on natural ingredients.

There are some ingredients that are very helpful and very effective on almost every skin type.
SEA BUCKTHORN
:
Sea buckthorn which is also known as Hippophae rhamnoides is a wellness gold. Some of the fascinating benefits of sea buckhtorn are listed below:
It boosts collagen levels in the skin. This helps to reduce inflammation that skin can have due to sun damage and UV exposure. 

It also heals skin dryness and burns.

Frostbite and Bedsores can also be treated with this.  

It boosts the elasticity of the skin and does not let early signs of ageing ruin your young beauty.

It neutralizes the free radicals which can otherwise damage your skin.  

It also works as a strong hydrating agent if used on dry skin.
TURMERIC OIL 
It is an essential oil and when used with Sea buckthorn, it provides amazing benefits:
Turmeric has anti-fungal properties which can help to dry pimples and reduce further breakouts. 

It can gradually reduce and clear acne marks or dark spots from the skin.

It eliminates signs of ageing.

The antioxidant properties of turmeric may even prove beneficial in serious skin conditions like psoriasis and up to some extent in cancer too. 
NATURAL SILICA
Silica is better known as nature's beauty element. Silica is found in human bones and fast-growing tissues such as hair, skin, and nails, which are especially dependent on the compound for strength, resilience. It is because of numerous benefits of Silica has on skin, hair, nails and health.
Silica improves the overall look of your skin. It reduces fine lines and wrinkles while making skin tight to give a youthful appearance. 

It also lowers inflammation.

When collagen is damaged, silica helps rebuild it and keep tissues connected. This lifts and tightens the skin all over the body. 

To give bounce and elasticity to the skin, the skin needs to remain hydrated. Silica helps skin to retain water. This also results in healthy skin.
GLUTATHIONE
:
Your overall complexion depends on oxidative stress in your body. Glutathione benefits are umpteen as it helps to reduce oxidative stress which results in:
Overall lighter and brighter skin tone

An Even skin tone with reduced dark spots

Reducing blemishes

Diminishing acne scars

A Youthful glow on your skin.
Aside from its contributions to skin lightening and deep cleansing, Glutathione also has a skin reparation property.
COLLAGEN PEPTIDE
Peptides are a type of amino acid that help to make proteins that are needed on the skin. Collagen peptides can make your skin look younger and brighter. Some of the known benefits of Collagen Peptide are:
Improves skin barrier that may have been damaged because of pollution or over-exfoliation. The skin barrier protects skin from harmful UV rays.

Reduces wrinkles. 

Eases inflammation in the skin

It is an antimicrobial that can kill acne-causing bacteria. 
Winzera provides a wide range of products with these ingredients. Some of them are:
SBT Face Pack

Glutathione Face Wash

Glutathione Soap

Natural Silica (Dietary Supplement)

Sea Buckthorn with Turmeric Oil (Liquid Supplement)

Winzera Multi Collagen Peptide